Small and medium businesses have big aspirations. With consumer demands constantly evolving as customers become more tech-savvy, SMBs are under immense pressure to deliver seamless and personalised experiences. Data holds the key to empowering businesses to make strategic decisions and developing innovations that will enable them to tailor their products and services in order to provide customers with exactly what they want.
With this data, SMBs can gain the actionable insights needed to get ahead of the competition and increase their bottom line. Whether an organisation is selling apparel, food products, IT equipment and the likes or offering services, data can enable them to define and improve every area of business, from marketing to product development, customer support, operational optimisation and more.
However, while SMB decision-makers are heeding this message, many of them still haven't found the right tools and practices that will allow them to manage and store data successfully.
WEBINAR ALERT: Synology to explore how SMBs can harness the power of NAS
In an exclusive interview with ITP.net, Synology's senior sales manager, Mike Chen, shares insights into the big role that data plays in enabling SMBs to fast-track their digital transformation and business strategies, and how a Network Attached Storage (NAS) can address their data storage and management needs.
Data is regarded as one of the most vital assets for any organisation today. With this in mind businesses leaders are continuously on the lookout for solutions that can make data secure and accessible from anywhere, anytime. How has this trend impacted the demands in the storage market?
We couldn't agree more. Data is growing exponentially in the modern world, and data is considered the 'new oil.' Recent research shows that the entire digital universe is expected to grow to 175 trillion zettabytes by 2025. With the rapid growth of digital adoption across various sectors, where to store and how to safeguard these valuable digital assets become crucial. Undeniably, the demand for storage has never been higher.
What have been the key factors driving the adoption of NAS solutions in the SMB market over the last two years?
In the last two years, we have witnessed a surge in large data volume. According to our internal report, among all the Synology units sold, the volume count over 100TB has increased by 65% in 2020. This exponential data growth has become one of the key challenges for businesses. As the global pandemic fueled the need for remote working, it consequently accelerates the demand for NAS solutions. Moreover, the increasing cybersecurity threat has also encouraged the adoption of NAS solutions for data backup purposes.
Most people think of storage when hearing the brand Synology. However, besides basic data storage, we offer many other advanced applications that enable both businesses and individuals to organise, share, and protect their data. We have helped numerous SMBs simplifying their IT infrastructure by offering a comprehensive data management solution. Accompanied by our very own SSD and HDD that just released this year, what we offer today, is a truly all-in-one system. To date, Synology has the largest NAS platform installation worldwide, with over eight million active users and an estimated ten million installations. In addition, our DiskStation models shipments have reached over one million units last year.
As the global pandemic accelerates the needs for remote working, how has this shift impacted businesses, especially SMBs?
As the remote working regime continues, some SMBs may face technology frustration as they find it difficult to stay productive without an efficient collaboration and communications system in place. Many organisations have opted to adopt public cloud services, however, it raised a number of concerns over data ownership and require costly subscription fees. Furthermore, the employees' scattered endpoints also bring significant security challenges.
To help put SMBs leaders' minds at ease, we offer a solution called Synology Drive, which is a powerful application that could help increase the productivity of the company without any extra licensing fee. It does not offer safe remote access that allows users to access and share their files anywhere and anytime, but it also provides effective collaboration packages such as documents, spreadsheets, and slides that allow multiple users to work simultaneously. In 2020, Synology Drive package installation has increased by 44.1%, and the real-time collaboration installation rate is increased by 40.3%, compared to 2019.
Now, I would like to share a real case. The South African Institute for Aquatic Biodiversity (SAIAB) is an internationally recognised centre for the study of aquatic biodiversity with 100 people and a combined production space of roughly 500TB.
Before Synology, they used a combination of Windows fileserver and Google Drive, the former for native Windows client access whereas the latter for syncing and sharing. However, in this manner, the files are scattered and pose difficulties for IT admins to manage. Furthermore, with a relatively small IT budget, the recurring subscription cost and separate software licensing fees were pressuring the SAIAB team to seek an alternative solution.
Synology provided SAIAB with integrated file syncing and sharing experience into on-premises file servers. The built-in system management and disaster recovery tools helped significantly in reducing complexity and mitigating security risks.
One of the most common challenges we heard from IT admins is the distributed business workloads scattering across physical, virtual, and cloud environments, which makes them difficult to manage. On top of all, we've also witnessed an unprecedented increase in ransomware attacks. How can SMBs build a robust backup plan to ensure their digital assets are protected?
The world itself has changed in the year 2020, speeding up the shifts from offline to online. As the world began to adapt to the 'new normal,' we have also observed a cyber pandemic phenomenon surging globally. In the UAE alone, we have seen a 250% increase in cyber-attacks with the rising tide of phishing and ransomware incidents.
This is the exact reason why we encourage people to protect their data, not just from device failures but more importantly from unexpected ransomware attacks. When it comes to data protection, this is where Synology has a profoundly important role to play. We provide backup solutions that help keep business' data safe and secure across multiple platforms in the company's IT infrastructure. Trusted by our users, we had a growth rate of installation by 27% in Synology Active Backup Suite in 2020.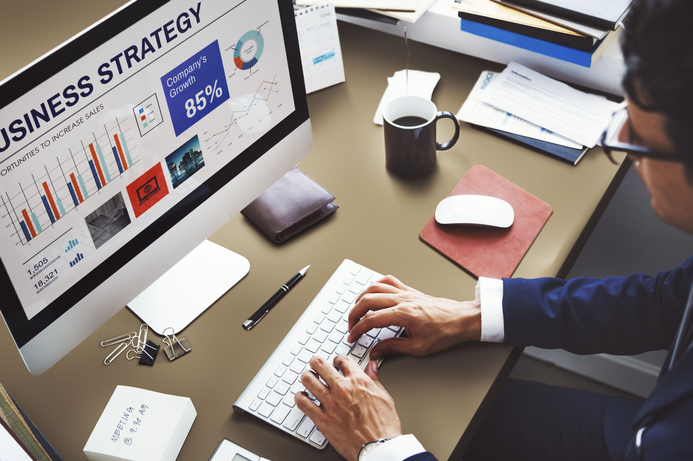 Take a real-world case as an example, Synology successfully helped a government entity to streamline, and backup large-scale content creation projects produced by its subsidiary render farm. With 300 virtual machines running multiple tasks, the render farm ultimately leverages Synology's Active Backup for business to back up its running VMs onto another onsite Synology NAS, while utilising Snapshot Replication and Hyper Backup to automate additional on-site and remote backup tasks. With such structure in place, the rendering farm can preserve multiple data backups at both onsite and offsite locations, drastically mitigating the risk of data loss.
What is the primary objective of Synology's upcoming webinar? Can you please give a brief overview of what attendees can expect at the event?
In the forthcoming webinar, which will air on May 25th, we will explore how NAS helps SMBs streamline their business IT in the post-pandemic workplace. Aside from keeping the existing data safely stored, the ability to expand as the amount of data increased is equally as important for growing businesses. For SMBs with limited IT resources, maintaining the cost at an acceptable cost is essential.
In this webinar, we will take a deep dive into how deploying Synology NAS as next-generation data storage and backup solution will enhance SMB's business and reduce the devastating risks of data loss. In addition, we will look into why NAS is an ideal, best affordable, and highly scalable long-term investment to address SMB's growing demands. So, we are inviting and encouraging SMB leaders to register and attend the webinar and build an all-in-one solution for their business.
REGISTER NOW: How NAS helps SMBs streamline their business IT
Looking ahead, what can we expect from Synology in the coming months?
This June, we will welcome the official release of Synology Diskstsiton Manager 7 (DSM 7.0), which is now under beta. Besides the new software GUI update, we will be looking at some very exciting new features including enhanced login security, flexible cloud storage, and system monitoring in the cloud to meet better and faster storage technologies.
The new DSM 7.0 is designed to bring our users the best Synology NAS experience yet. So, please stay tuned! 
To find out more about Synology's latest offerings, click here!